No Agreement Today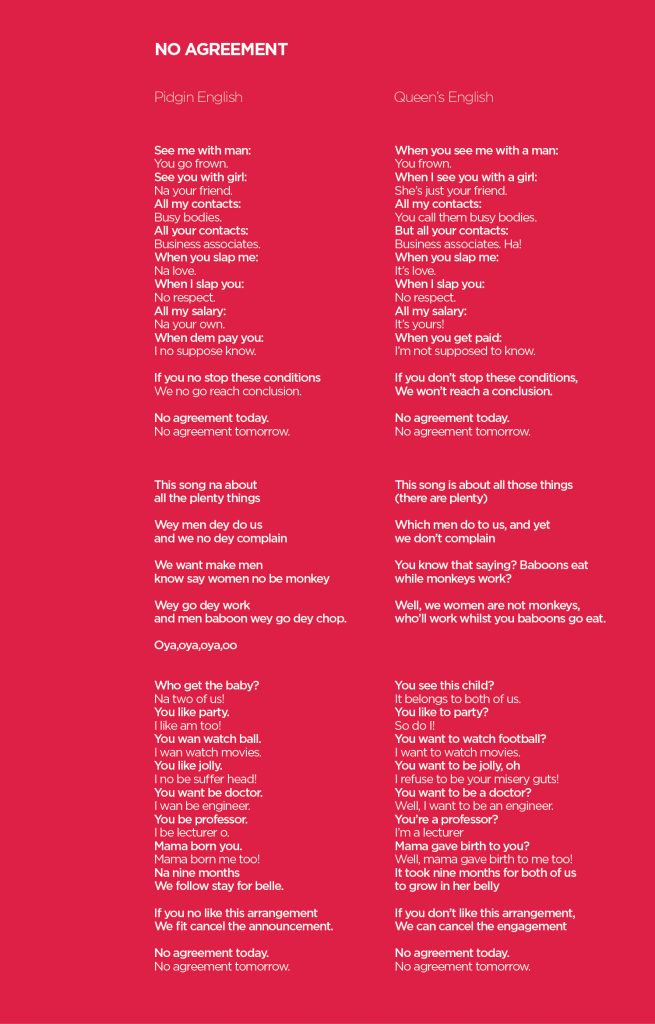 The Shed is a music-making and community-gathering space built by young residents in one of Port Harcourt's waterfront's. Sessions in the Shed was a programme that brought international musicians, producers and academics together with local artists and writers through production and performance sessions: sharing skills and experience, making new music and encouraging debate on locally significant issues, from forced evictions to sexual violence.
Shane Solanki came to Port Harcourt to launch the programme. Our sessions were passionate, engaged and productive. We discovered a strong and searching voice in parts of the city so long unheard and overlooked.
One of the songs form our first session that we were most excited about is a feminist re-imagining of a famous Fela Kuti tune, No Agreement. The original sings of the protagonist's refusal to agree to the government's treatment of his 'brother'. Martha and Sira's re-version is a song of the sister – it makes of the tune a feminist interrogation of contemporary Nigerian society.
Shane worked with a core group of participants to produce this version of No Agreement, featuring Martha Ereba's lyrics. The main vocal was sung by Sira Dumedan, who also helped to arrange the other vocals. Many other people poured in their skills, sounds and voices.
What was fascinating to observe was how collaborative this process was for Chicoco artists. Very little ego was involved, and music with high levels of collaboration and musicianship seems to be standard in the way these artists work quite naturally. Over two days we recorded the song, featuring drums, bass, keyboard, flute, horns and four vocalists. Mixed by AmadeusZ.
Here it is – sounds like nothing else coming out of Nigeria now. Sounds for International Women's Day.