Viral Times
We interrupt normal programming to bring you Viral Times: a place for the stories and sounds of our everyday lives through these extraordinary times. Voices from the slums. Sounds of our city.
MORE ABOUT VIRAL TIMES
When the pandemic broke out, headlines and features in the world's press gave us stories and images from London, Madrid and New York. It was a frightening world we tuned into and we felt for the millions whose lives were turned upside-down overnight, for the hundreds of thousands who were suddenly sick, for those who were dying and for those who were left behind. We could relate: living with, and dying from, infectious disease is a daily reality for millions here, where malaria, typhoid and TB are common.
We learned with amazement that governments had created billions of dollars with the stroke of a pen to support the vulnerable, strengthen healthcare systems, protect livelihoods and accelerate medical research.
We didn't know that before the pandemic there were thousands of people sleeping on the streets in some of the richest cities in the world, but it was astonishing that in a matter of weeks, shelter could be found for all of them.
The world on the other side of the screen that CNN revealed had always been far off, but now it was deeply strange. At moments when the signal dropped, we could see our own faces reflected in the blank screen.
We did not see many images from neighbourhoods like ours. We did not hear many stories that told of our days. We did hear stories of impending African disaster, even as a bewildering chaos beset the world's wealthiest and most technologically advanced nation.
We were given instructions about how to keep safe that could not possibly be followed in neighbourhoods like ours. Social distancing when you live seven to a single room, when your neighbour's window is less than one metre from yours? Wash your hands regularly when you have to fetch water from a shared well? Work from home when not hustling means not eating?
There was a deep disconnect between what we saw and heard in the international media and the stories of our days. There was also a violent disconnect between the pronouncements of our politicians and the realities of our everyday lives.
Viral Times started out as an emergency response to a pandemic which laid bare issues that have long plagued our country: food insecurity, police brutality, wealth inequality and a totally inadequate public healthcare system.
We found ourselves responding in the only way we knew how: by making stories and making places. We picked up our recorders, cameras, pens and guitars, and started telling stories that were new to some, but painfully familiar to us. And with our design collaborators, we went to the drawing board.
We couldn't go far — total city lockdowns and punitive curfews kept us confined to our 'informal settlements', where 500,000 of us live together more often than not in single-room dwellings. But we stretched our imaginations and leaned out of our windows.
We developed radio programme threads like 'Waka Pass My Window', where we interviewed our neighbours from the relative safety of our rooms; and new ways of operating our music studios so that we could sing about connection and solidarity, while social distancing from each other.
And soon we start building our new studios and sanitation facilities.
Viral Times is a place for the stories and sounds of our everyday lives through these extraordinary times.
Chicoco Radio
Chicoco Radio is a radio station being built by young people from Port Harcourt's waterfront settlements.
MORE ABOUT CHICOCO RADIO
Chicoco Radio is run entirely by volunteers. We are training over 100 waterfront residents as citizen journalists, story writers, sound engineers, programme presenters, studio operators, music producers, drama directors, newscasters, station managers and community correspondents.
Nearly 84% of the adult population of the region are radio listeners. However, the voices, priorities and perspectives of waterfront communities in Port Harcourt are under-represented in the mainstream media and waterfront residents have few opportunities to participate directly in production.
Chicoco Radio shares with local residents the technology, skills and confidence to actively participate in researching and creating programmes that address the issues that really matter to them from a rights-based perspective. Chicoco Radio also allows local musicians to connect with national and international artists, bringing music about urgent issues that people in the waterfronts face every day to wider audiences.
We work in tandem with our other teams, Chicoco Maps and Chicoco Sounds, to bring data and music, depth and life, to our stories. Many of our journalists are also mappers, our mappers musicians, and our musicians reporters. Together we form Chicoco Collective, a group of young artists and activists from the slums, working together to build a platform which will carry our voices across the city and around the world.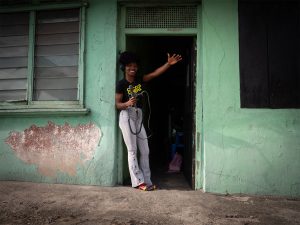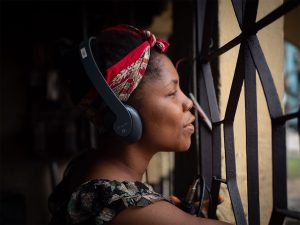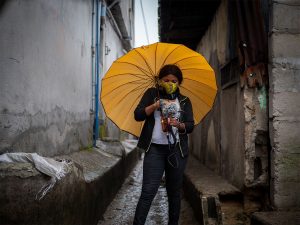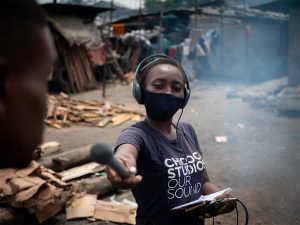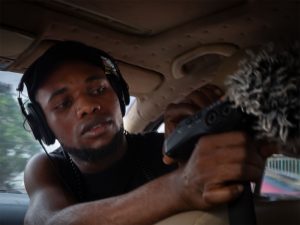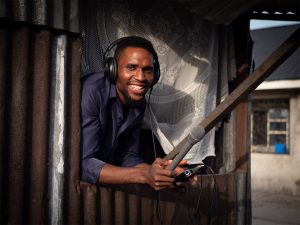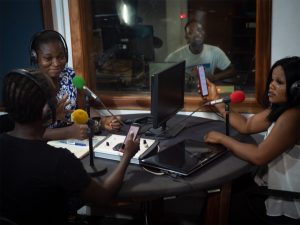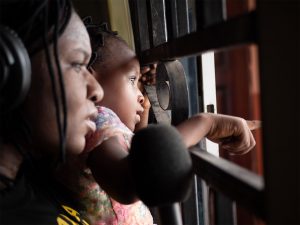 Meet the team
Chicoco Collective brings together young (and not so young) people from across the city to gather stories, make music, research our communities, design public spaces for popular participation and now to bring you Viral Times. There are a lot of us.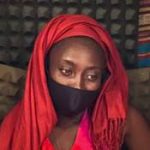 Proud Ogoni woman, challenging traditions and myself. Training to be a presenter. Hours in the studio and hours in the books I love. One day I'll read mine on air.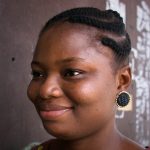 As a radio technician, I'm in the engine room of the stories that matter. As a mapper, I gather data in the neighbourhoods behind the stories. I live in New Road, Borokiri.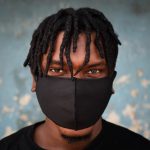 A Borokiri boy practicing philosophy with pictures and music that challenge our prejudices. Imanny Cleverstone to friends and followers.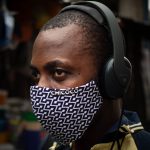 I joined Chicoco as a community correspondent and now have my own radio feature. I work with our air quality monitoring team and decorate our events.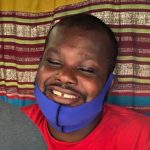 Passionate about people, outraged by injustice, this drives me as a journalist and storyteller. Putting people on the map is another way for me to tell the city's stories.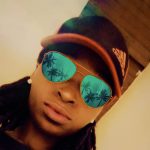 'Denny Tunez' to friends, I'm a girl with a guitar, a bike and a Masters in Theatre Arts. On the football field or on stage, showing mad skills.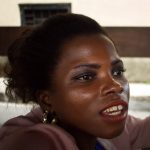 From Azuzuama Kingdom but now in the waterfronts, I love my job, making marginalised people heard. People make assumptions because I'm physically challenged. I refuse those limitations.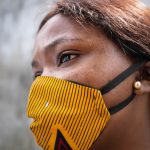 A native of Delta State, I now live in Port Harcourt Township. Currently 'Top Model of Miss Petite Nigeria', I am our go-to correspondent for all things fashion.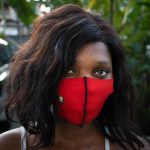 Popularly known as 'Faithia Blaze', writing and music were just hobbies for me until I came across Chicoco. I'm excited to turn my passion to a profession.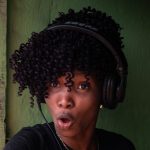 I heard about Chicoco in my hair salon. I'd always dreamed of studying Mass Comm but couldn't afford it. Now I work on both sides of the mic, engineering and presenting.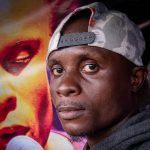 I'm a rapper and beat-maker, making waves in Port Harcourt's underground hip hop scene. As a Sociology major and mapper, I use what I learn in the field in the classroom. And vice versa.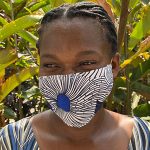 As one of Chicoco's lead journalists and drama producers, local stories are important to me. They take me on journeys, often accompanied by my 5-year-old co-presenter, Biomele.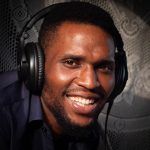 Daily life in the waterfront is marred by government neglect and violence, but I'm proud to live here and be part of this project, joining other passionate people making their voices heard.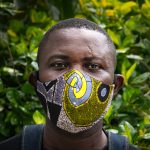 Before Chicoco, I managed waterfront musicians. My brother encouraged me to go into radio journalism. Chicoco nurtured my talents and gave me new skills. You'll hear my voice in our audio stories.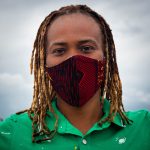 'Krikri' to my friends and 'Joy' in our radio drama. With a passion for fashion and amplifying women's voices, I graduated in Theatre and Journalism, but my real education began at Chicoco.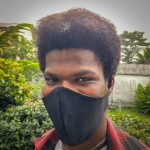 I'm using my Library Sciences studies to strengthen Chicoco's IT dept. and leading stepdown trainings for older participants who are not as technologically savvy.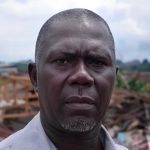 I'm a veteran community activist who joined Chicoco to be part of the wider housing rights struggle after my community was demolished in 2012. Now sharing my experience and gaining new skills.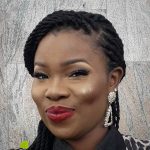 Chicoco has taught me that media can be a catalyst for change and now I use my Mass Com degree to make impact. I run a catering business and am the go-to Chicoco cake-maker.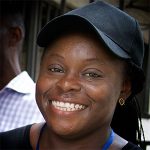 I use data and statistical analysis skills from my graduate studies to lead my team's research into impacts of the climate emergency on the Niger Delta. And I make beautiful clothes.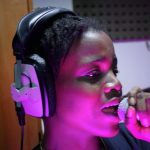 'St Mercy' on stage, a rapper, technician and barber, people don't expect this of women here. I grew up fiercely independent on the streets, but learned from Chicoco the power of collective voice.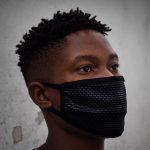 Everyone knows me as 'Osomproduct'. I was born in Kenya, but grew up in Port Harcourt's rap scene. With Chicoco Sounds I have found my sound as a trap and Afro artist.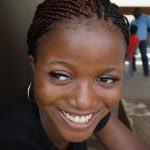 Before joining Chicoco, I had already written several novels. I am proud to be a lead writer on our radio drama, Angala Community. I am currently studying Microbiology at UNIPORT.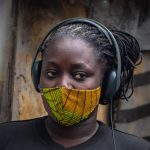 My Chicoco family call me 'Pidgin Queen'. I'm our top Pidgin English correspondent. I even translated the household surveys for our World Bank-funded project into Pidgin.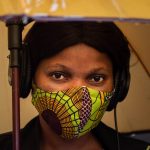 I helped build our Media Shed and am now a lead technician. I believe that representation must include legal representation, so, after leaving school at 15, I am studying law at UNIPORT.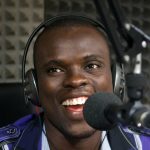 I'm no journalist, but one of their go-to technicians. I am building Chicoco's sound library — so listen closely to those background sounds! Also big on data analysis.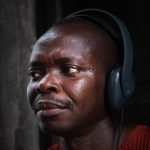 I coordinate logistics for Chicoco programmes. I picked up admin and people management skills as a schoolteacher. I played an old fashioned father in our radio drama - but I'm forward looking.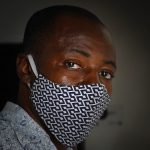 With a background in education and economics, I'm always looking for new ways to improve our communities with data and manage much of our mapping fieldwork. Our study for the World Bank proved our professionalism.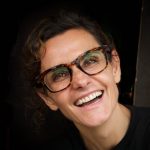 After a career in design and fashion, then launching cultural venues, I started my third career in audio engineering and production. 10 years at the BBC, in war zones and supporting community stations around the world.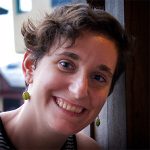 Marathon runner and urban designer, from studies in Cornell through projects in Arusha, Baghdad, Boston, Cali, Erbil, Greensburg, Katavi, and Santo Domingo to life in Port Harcourt mapping and building.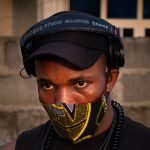 I used to be a science teacher, but now I'm Chicoco Radio's studio manager. Passionate about solar and inspired by my Chicoco apprenticeship, I've returned to university.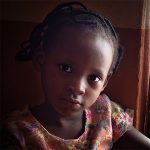 I'm Chief Children's Affairs Correspondent at Chicoco. My five years experience of earth have taught me that a good story is worth staying up past bedtime for.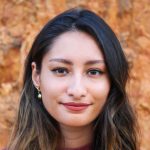 I'm a young Nigerian writer and human rights reporter who arrived here via Morocco, Mexico and France after working in the USA. I brought English, Spanish and French with me. An African Vegan.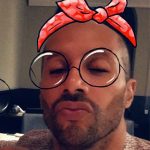 From research, teaching, curating and climbing in Europe, via award-winning filmmaking, to urban activism in Port Harcourt. Looking forward to a retirement of reading after transforming the city.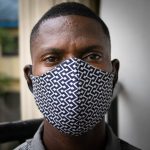 I may be tall and silent, but I'm always listening and learning. When I'm not representing Chicoco maps in the field, I'm representing Rivers State in volleyball tournaments across the country.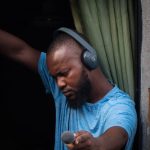 'Fingaz' to friends. I had some experience with cinematography in the past, now after working with local and international filmmakers at Chicoco I have musicians lining up for me to shoot their videos.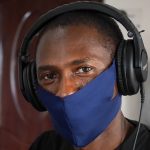 Anyone who knows me, knows my guitar. I bring highlife to our band's sound and produce radio programmes that bring local music legends alive for young audiences.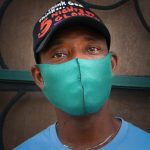 Most people know me as Bapy. I was already an activist working against forced evictions when I came to Chicoco. My Chicoco journalism training gives me another way to fight for my community.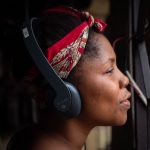 You can count on me to show up and do the work. I love being involved with everything going on in Chicoco and because of that I provide support to a lot of our behind-the-scenes logistics.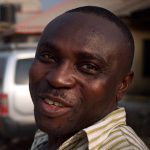 Part of this from the start, I bring decades of experience as a community activist to support Chicoco. Eyes and ears always to the ground so I can give a heads up and steer us forward safely.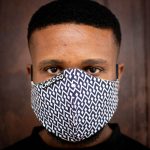 I joined Chicoco because of my interest in acting and was thrilled to be cast in our radio drama. Now I'm one of our go-to sources for anything in the Diobu axis of the city.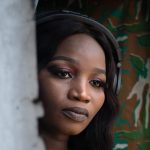 I'm fairly new to Chicoco, but even though I'm still learning, I'll be one of the first to volunteer to scope out new stories or get involved with data collection tasks.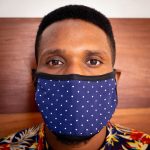 I'm involved with a bit of everything at Chicoco, but I'm most at ease behind the mic. When I'm not on stage, I'm studying to be a civil engineer.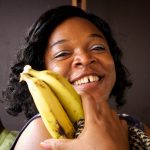 I was working in TV and radio when a friend told me about Chicoco. All I knew was that hoodlums lived in waterfronts. Now I know how wrong that is, spending my days there making programmes on women's rights.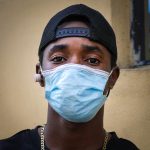 Everyone knows me as 'Bright'. As the drummer I'm the rhythm and soul of our band. When I'm not behind the drum kit, I'm making everyone laugh with my comedy skits or trying out new fashions.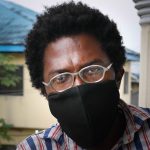 Known in the music scene as Shyn-XL, I bring years of experience with local bands to lead Chicoco Sounds' rehearsals. With my Chicoco tech training, I make sure we sound great from behind the desk as well.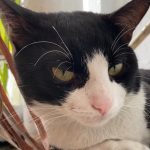 As the Wildlife and Urban Ecosystems Editor-at-Large, I hunt live stories every night. Passionate about environmental justice, I sink my teeth into a good story.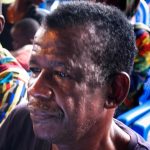 At 69, I'm a 'veteran youth reporter' and community elder. Age is just a number and retirement hasn't kept me from all the skills and challenges Chicoco brings.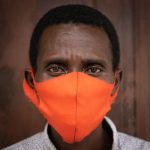 I first met many in Chicoco protesting the planned demolition of my community — Bundu Waterfront. With Chicoco, my community rights focus has expanded to take in environmental justice activism.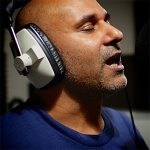 Brings poetry to Port Harcourt from east of India, via East Africa and East London. Sessions in the Shed mentor and explorer of spoken word, written word, sung word.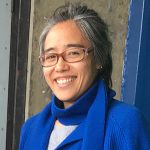 Picture storyteller, maker of real and imaginary places who thinks with her hands. Longtime collaborator, friend and visitor to our city.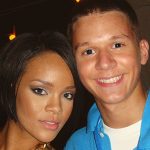 Sui generis sound machine and Chicoco Sessions in the Shed veteran. Horns, bass, decks, buttons and four small wheels.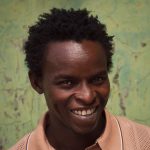 Was a footballer, now a photographer. Learned the power of pictures as I helped CMAP document the demolition of my community. Now sharing that power.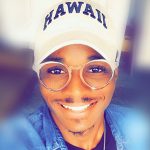 Making networks work and making technology work for ordinary people is what drives me. But in this project we all have to do everything.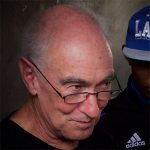 Four decades at the BBC and one at Chicoco, designing, making, fixing, teaching, riding the faders and playing the bass. The Chicoco crew are the keenest I've worked with.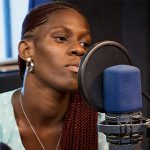 I was the youngest in the Chicoco crew when we started. Now I'm behind the scenes making everything work and studying for my Masters in Public Admin.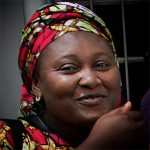 I'm a radio drama writer, producer and mentor. Years with BBC Media Action and years with Chicoco characters — real and imagined — making Angala Community the best radio drama in Nigeria.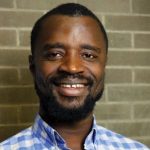 I'm a Sierra Leonean journalist now working in the cold North to end the use of child soldiers worldwide. Former Gordon Fisher Journalism Fellow, Journalists For Human Rights and BBC. Always Chicoco.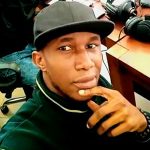 Slim Xpacio in the mix, I made the beats for our first ever Chicoco Radio jingles. Now I'm full time in the studio in front of the screen and behind the mic.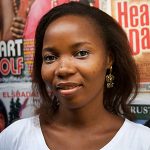 I tell stories on air with grace and poise — but I'm always itching to get out onto the street with a camera and show people their stories through my lens.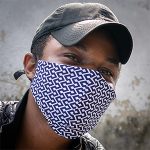 Working with Chicoco is a family thing: half my family is involved and Chicoco is a big family. I got my admin training here and I'm always keen to help out in our office, making our project run as smoothly as possible.

We are grateful to all those organisations who support our work. Very special thanks to Novo Foundation and their support through the Radical Hope Fund. Your generosity, engagement and imagination are uncommon and have made all this possible. A special thank you to GIZ and their brilliant Poverty and Inequality team. Roskilde and Africa Express bring music to our ears. And yours. Cadasta are generous and strategic partners. The GEF Small Grants Programme implemented by UNDP make partnerships for life. Thank you. The Public Machinery have designed marvellous infrastructures of collective imagination with us and have done so with joy. Green Planet are helping us build those infrastructures with skill and a big heart. Thanks to Culture at Work Africa.