Viral Fashion: On Mask
"When I design facemasks, I use fabrics that match my customer's clothes," explains Miss Faith, proudly holding up one of her original designs by the ears.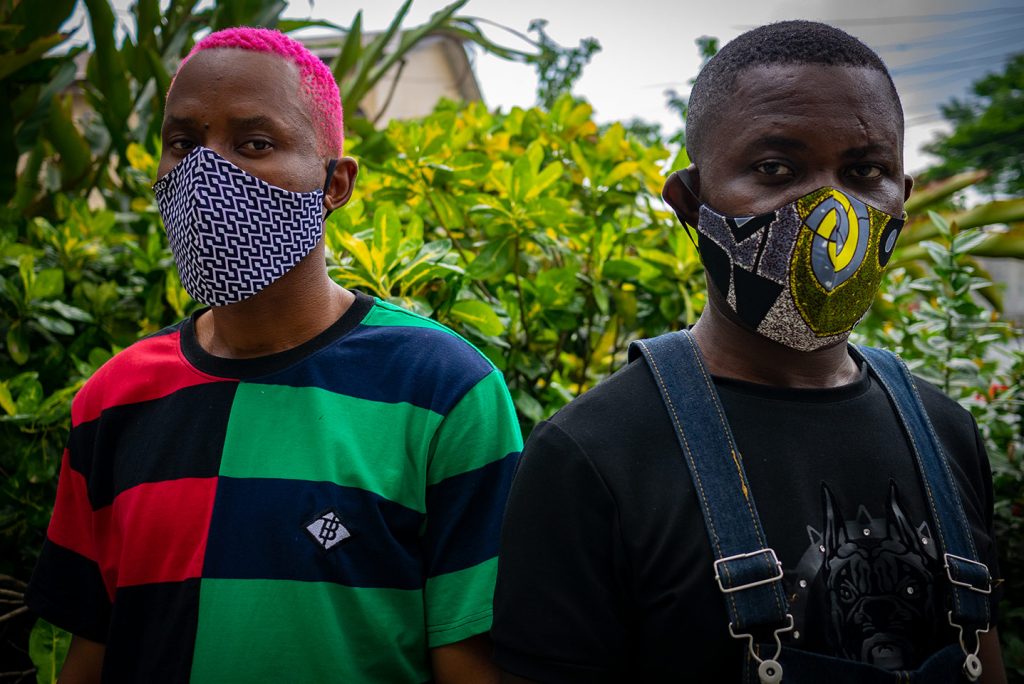 A Port Harcourt tailor, Miss Faith only recently started making these staple pandemic accessories. Before COVID-19 spread to Nigeria, her tailoring business was booming. Many local residents came to her for new, fashionable outfits. But since the pandemic hit, things have not been easy for her or her business. She has adapted by producing stylish facemasks using traditional Ankara fabrics. She says this was the only way for her to survive during a pandemic which forced people to stay indoors and save their money for only the bare essentials.
Before now, masks used to be objects worn for disguise, performance or entertainment. Some were designed for protection from specific workplace hazards. Now, there is a pervasive hazard and masks have become widely fashionable in Port Harcourt, Nigeria.
On my way to Nzimiro Street from Garrison Roundabout, I met a man in a taxi who complained that as a furniture maker, the pandemic has made him switch from making sofas to making masks. For months now, he has barely received furniture commissions or sold ready-made pieces.
"People are presently focusing on how they can protect themselves in this COVID-19 pandemic," he explained, frustrated. "So instead of sitting and doing nothing, I decided to go into mask production."
Stephanie Favour, a Port Harcourt fashion designer, agreed that making facemasks has added value to her business. Favour appreciated Governor Wike for making the wearing of facemasks compulsory in the state because she has used the opportunity to start producing facemasks with Ankara trimming. She sells these now-popular masks to companies, retailers and final consumers.
Despite the fact that facemasks have become a new source of income for some, many residents are aggravated by the mandate. One middle-aged man I spoke to at a bar near my place said "Nothing in this life will ever make me wear facemask. Facemasks are meant for sick people in the hospital and I am not sick. Wearing of this face mask makes people look like a ninja. I don't want to be a part of it."
The idea and image of facemasks may paint the virus with dread for some, but images of Chicoco Collective members and other local residents displays facemasks as not just a means of protection, but also as a way to participate in a new fashion trend.